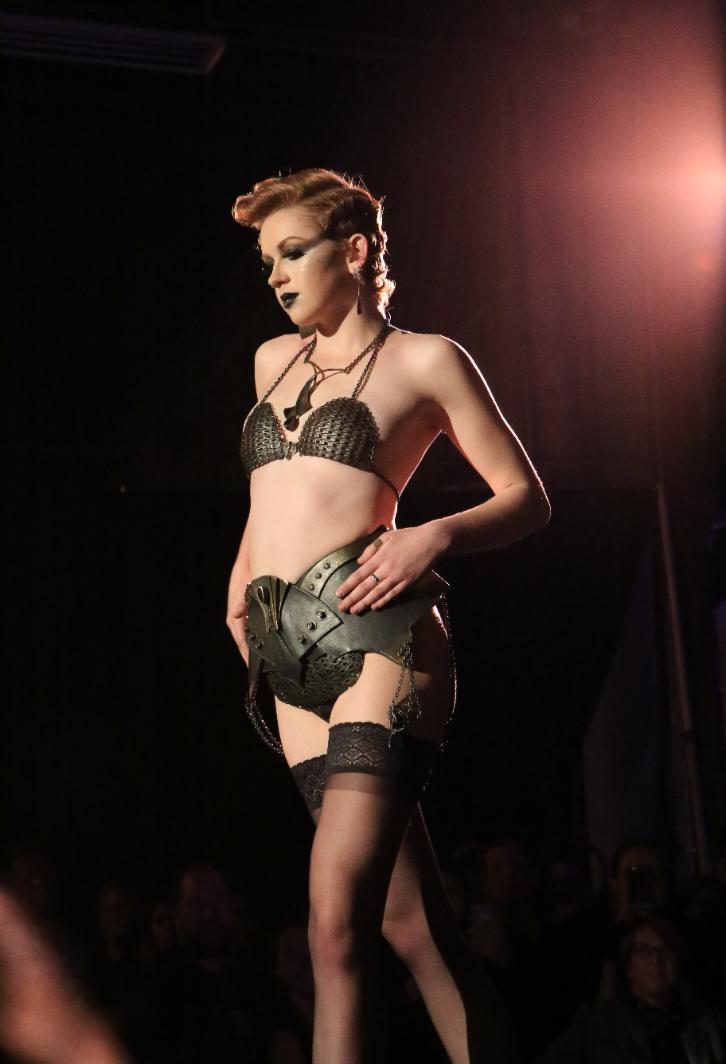 An Exhibition of Mechanized Anti-Rape Devices
Over the centuries, inventors have designed and built many amazing, bizarre, and menacing devices designed to fend off sexual assault. Many of these devices were as primitive as the medieval chastity belt, while recently invented anti-rape tampons contain embedded DNA sampling microprocessors or internal hooks designed to snare rapists. The early artistic embellishments of medieval devices gave way to the pragmatic and ergonomic designs of the 21st century.
Artist Ira Sherman has applied his "mechanized prosthesis" aesthetic from his past sculptures into a new exhibition of fantastic mechanisms he has titled "Impenetrable Devices." This small touring exhibition of 16 wildly imaginative stainless steel prostheses has been designed to protect and defend women's and men's most vulnerable and tender anatomy. The artist has applied an exquisite mechanized aesthetic to address the delicate emotions of anger and pain resulting from sexual assault. Sherman drew inspiration for his new exhibition from interviews he conducted with one male and four female rape victims. I asked, "What messages would you like me to convey in the sculptures I plan to create?" Each victim gave me a list of ideas they would like me to express. Sherman's sculptures are beautiful, medically graphic, anatomically correct, intimately worn, stainless steel prostheses that effectively stop any intruder but in no way are limited by considerations of practicality. His sculpture titled "The Injector" uses two pneumatically energized hypodermic syringes to inject tattoo dye and powerful sedatives into a rapist, simultaneously dropping the criminal in his tracks and enabling positive identification. Another wearable Sherman sculpture uses a form-fitted battery-powered video surveillance device to "monitor" and document a possible attack. Sherman's sculptures create a wonderful confusion for those who give his work careful consideration...is this art, or is this for real?
Cremasteric Reflex Corset
Wrath Of Persephone" (Pneumatic Anti-Rape Device)
She Had A Good Time, He Did Not
She Had A Good Time, He Did Not Steampunk Style"